Angel Locsin is one of the best show business personalities in Philippine television. She was recently nominated for Best Actress Award at International Emmy Awards via her Lobo or The Wolf telenovela. Her movie Love Me Again: Land Down Under which was filmed at Bukidnon and in an outback Australian location is also my favorite. Here, she has a fan art which I rate as 9 out of 10.
Before summer, we watched clips of Angel's movies since she started show business. We also talked about her when we had a vacation at Watercamp Resort in Cavite. My cousins really love the actress. Since she starred The Legal Wife, many people are waiting for her next project in television.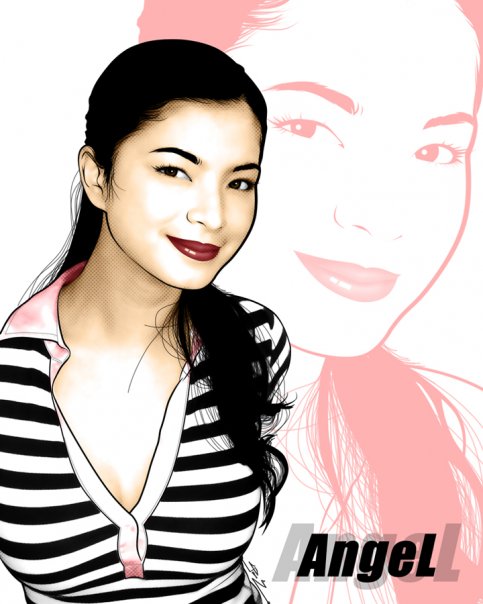 Source:
PEParazzi Beta
Nowadays, many of Angel's fans want her to do a movie again. They're hoping to see her in the big screen with a new leading man, too.